24 août 2015
Hello all, we left the UK on August 6 and spent two weeks in France with family before moving back to Australia. The highlight was probably Avignon in Provence, where Aurore's sister Sandy and Fabian live, and which we hadn't visited previously. We really enjoyed the medieval old city and the Pope's palace. Unfortunately the best rooms were those covered in wall paintings but photo's weren't allowed.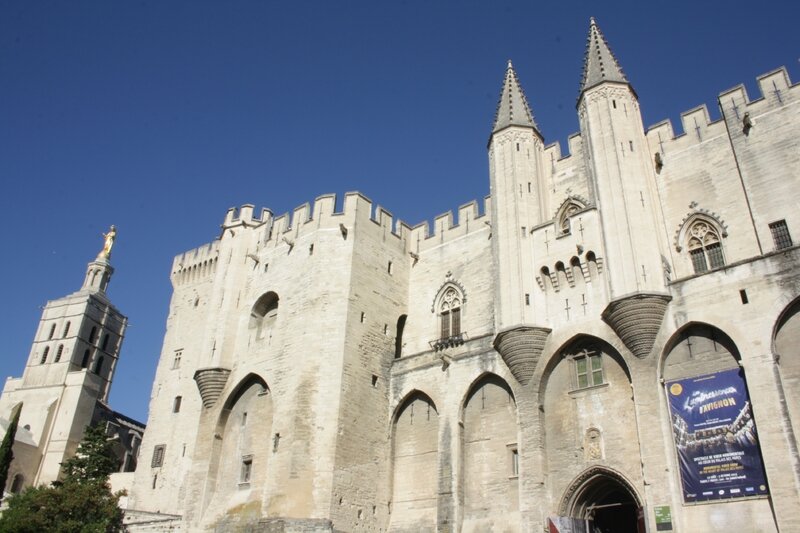 Donkey.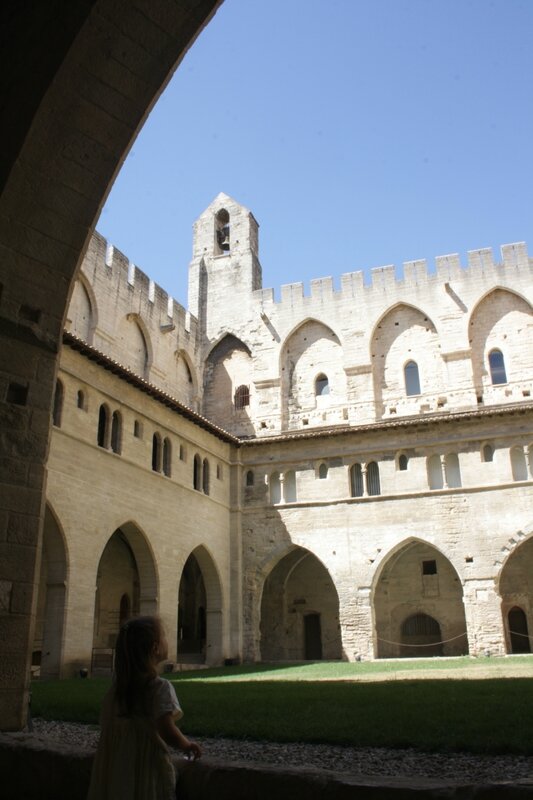 Of course Nounours had to come.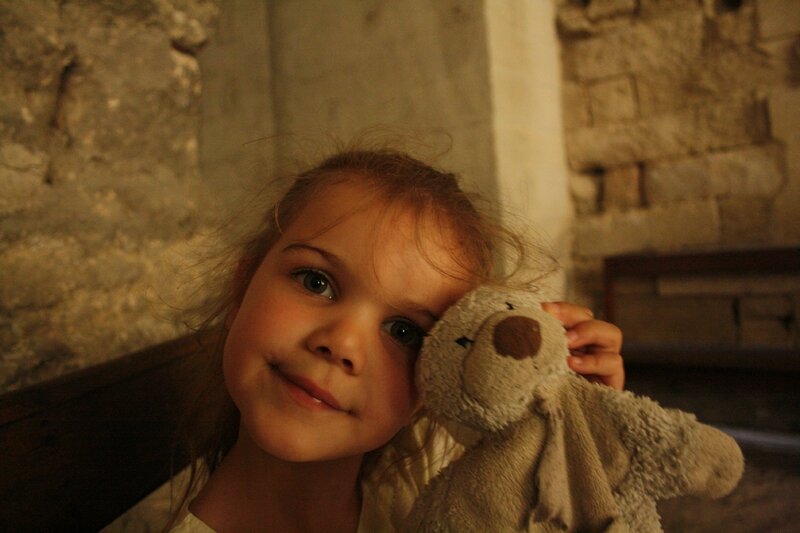 There was a nice walk (and scooter for Emma) at Aurore's mother's in the Jura region
We also went to a children's museum, where this was Aurore's favourite toy...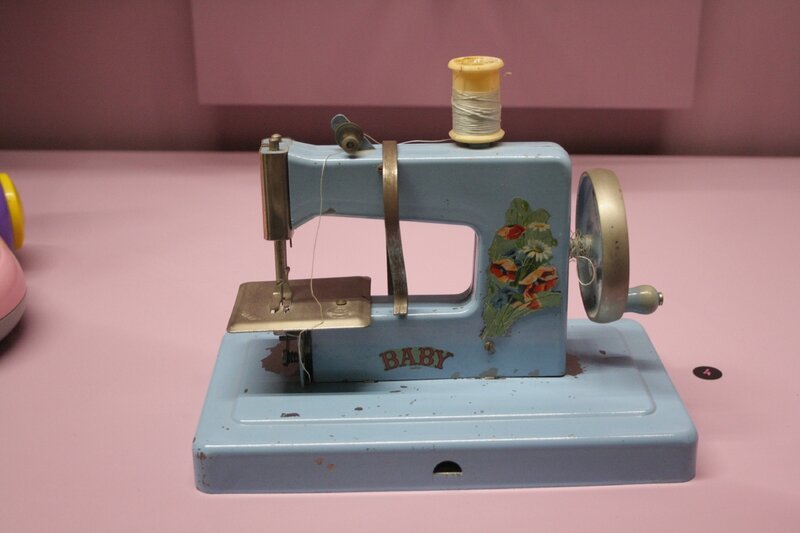 and this was Emma's!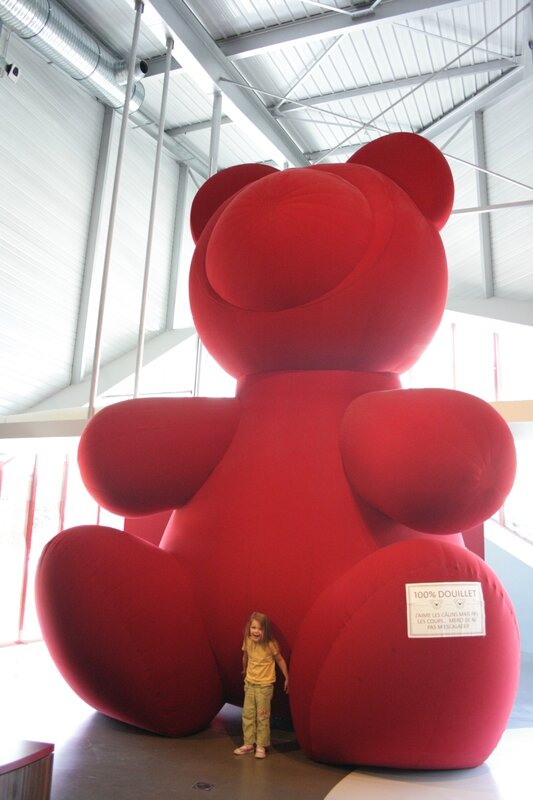 We also visited Aurore's father in Normandy, where it was warm enough to have breakfast in the garden each morning.
Our favourite city in Normandy is Rouen - here are Aurore and Sandy in front of the cathedral...
and Emma on a vintage carousel.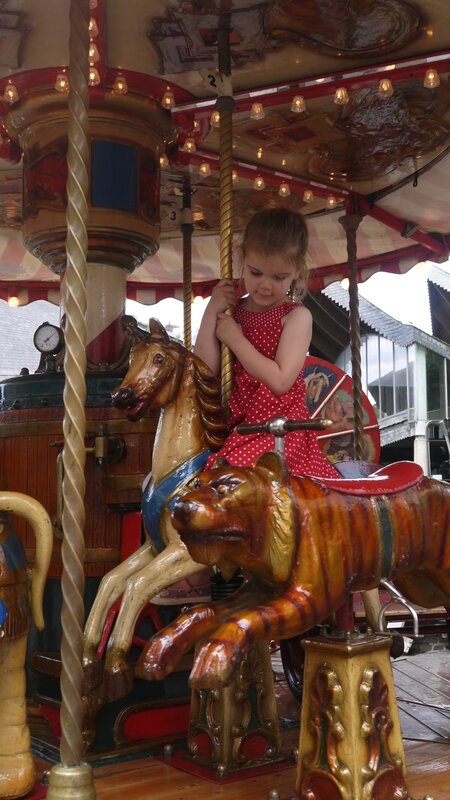 There was also the obligatory family get-together at Aurore's father's - here we are with her sister and grand-mother.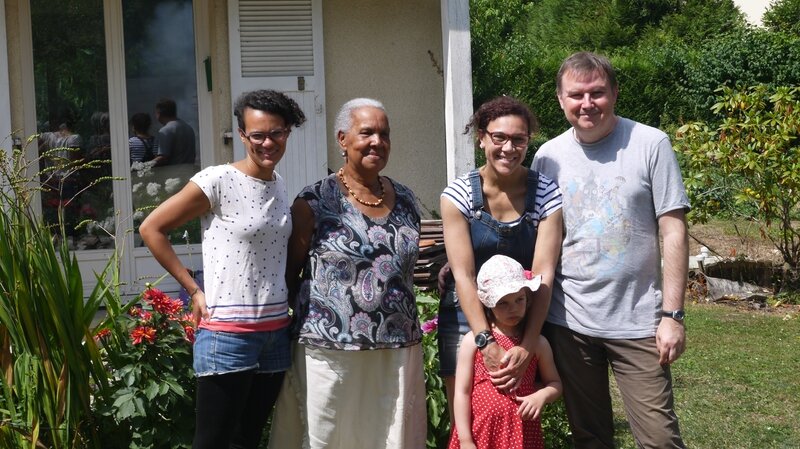 31 juillet 2015
We finished our trip in the two main cities of Bergen and Oslo. Although the highlight was the scenery of central Norway (probably the most beautiful place we've visited) the cities were also great.
Above and below, the wooden Bryggen area of Bergen, including one of Emma's highlights of the trip - dolls houses.
On the long drive between Bergen and Oslo we went through the Lærdal Tunnel, which at 24.51 km is the world's longest road tunnel. It does feel quite odd spending over 30 minutes travelling in a tunnel, punctuated only by three 'caves', one of which we stopped in for this photo.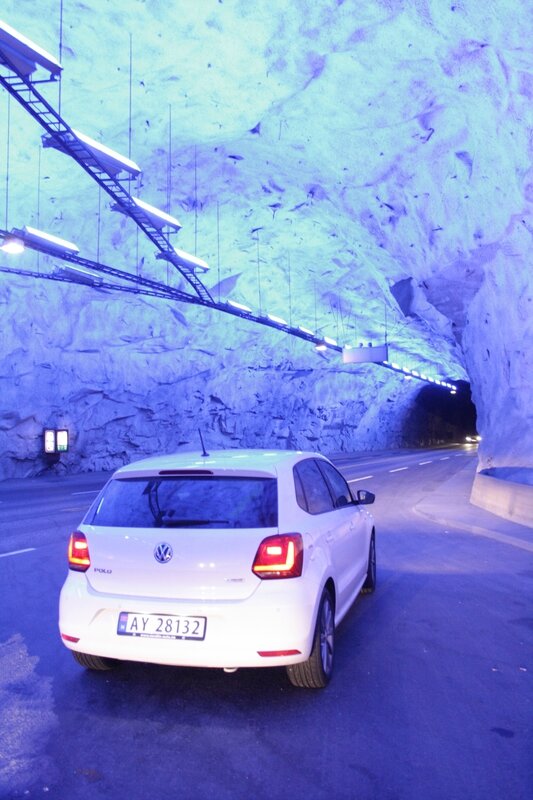 Also on the way we had lunch at the Borgund stave church (c. 1200). Note the grass on the roof of the shed - quite a common feature of rural buildings in Norway, even modern apartment blocks!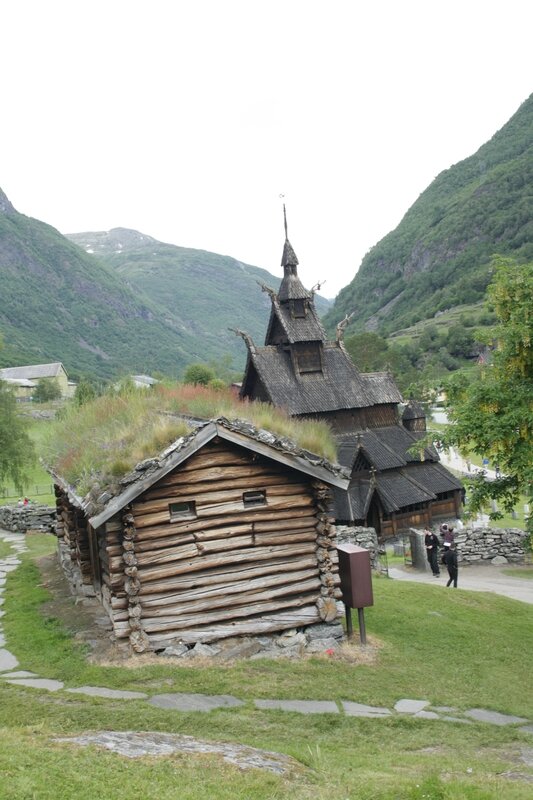 In Oslo we went to the royal palace where this amazing tree was.
Obviously we had to visit the Viking Ship Museum, which we first visited in 2006.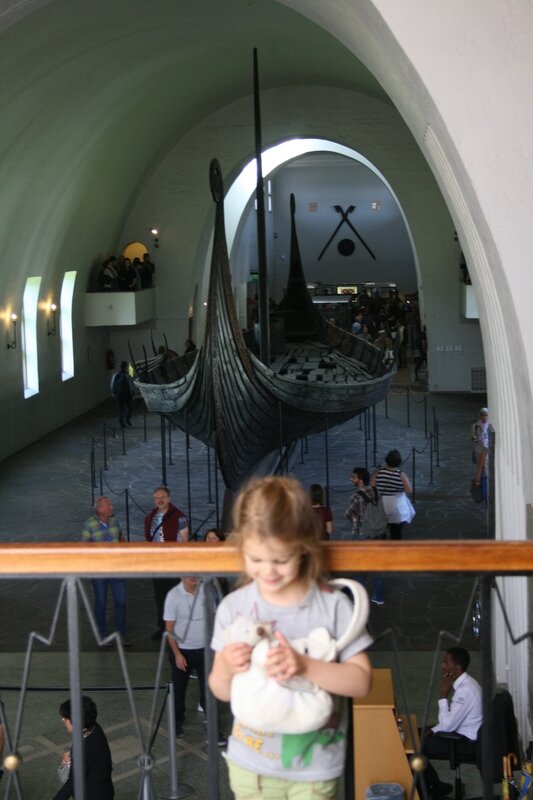 The new opera house on Oslo harbour, where walking up to the roof is a popular past-time.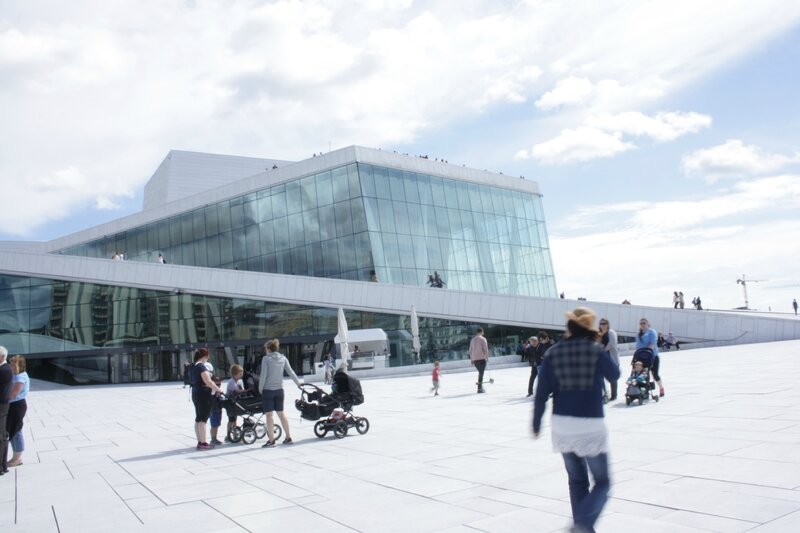 Emma on the roof.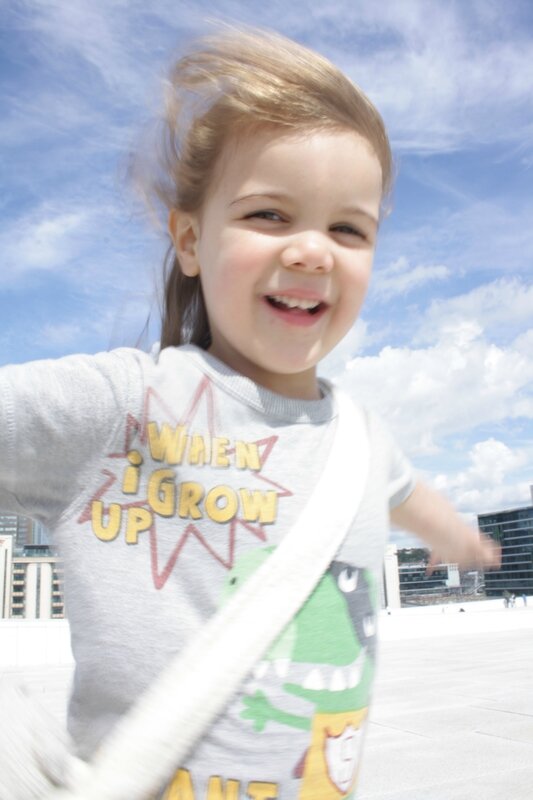 And you can't visit Norway without a troll photo!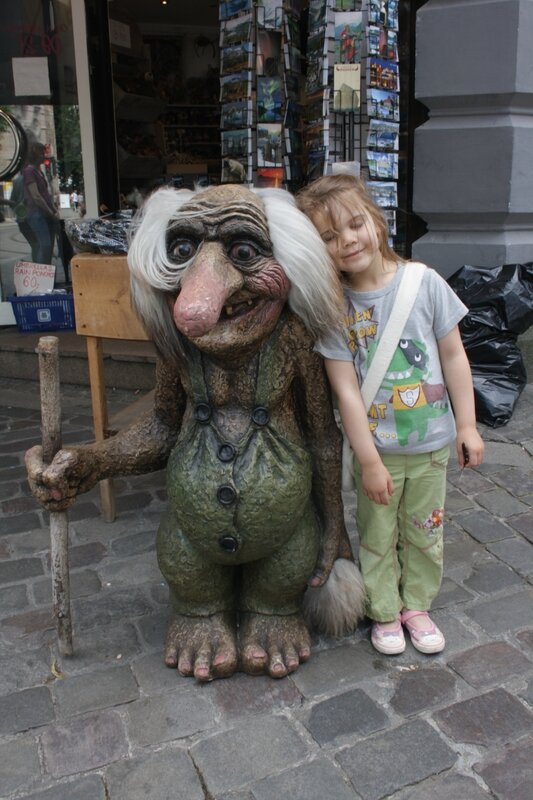 We hired a chalet in Myrdal in central Norway, and Emma was very impressed with the attic bedroom, which became her play-room.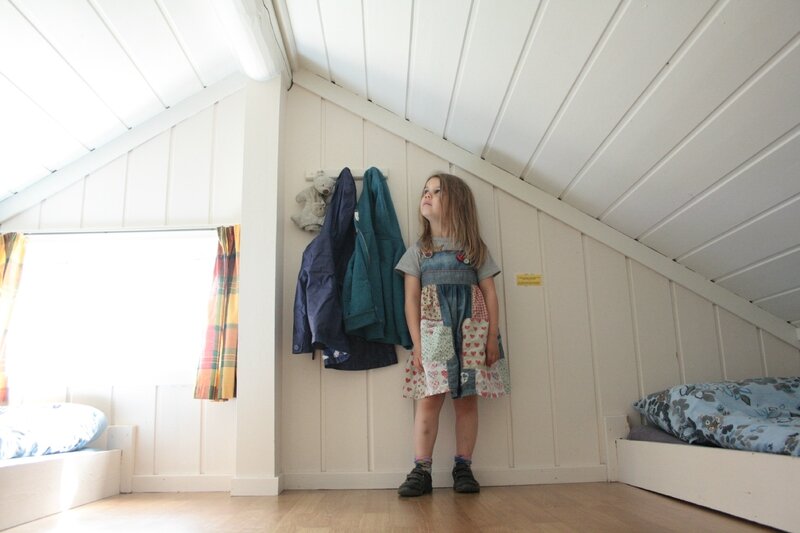 There was a surprising amount of snow about, and snow and fairly warm weather was a great combination.
This is Emma throwing a snowball at an easy target.
Eidfjord, which fortunately has a large Viking Age burial ground to justify the visit!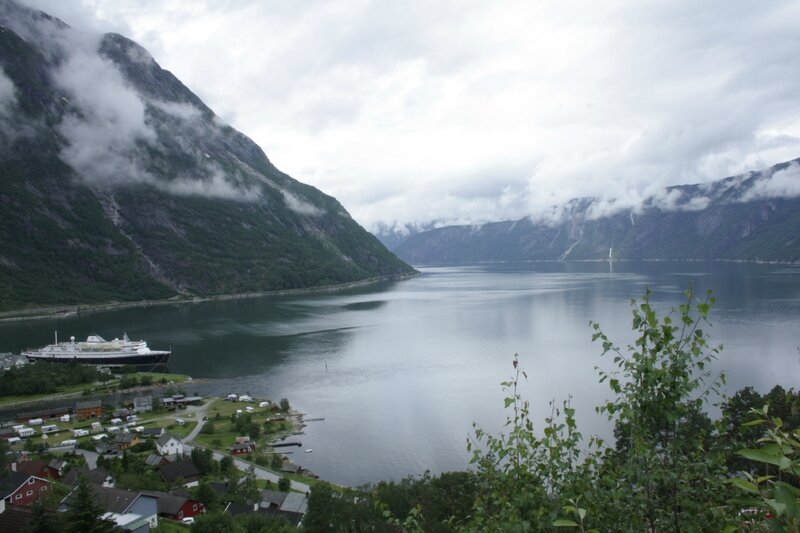 Emma eating a 120 NOK (about £9.50/€13.50/$20) pancake with ice-cream and chocolate sauce, which fortunately was very nice! After being in Norway food in the UK seems quite cheap!!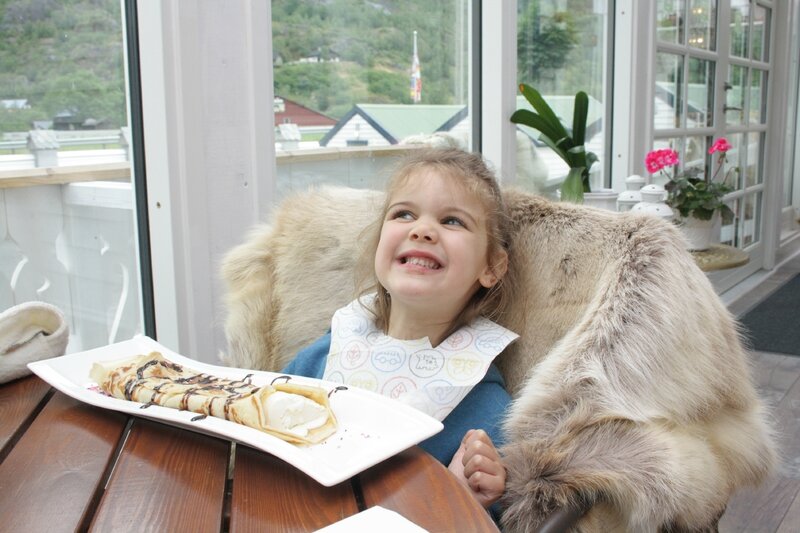 So much melting snow created some fantastic waterfalls.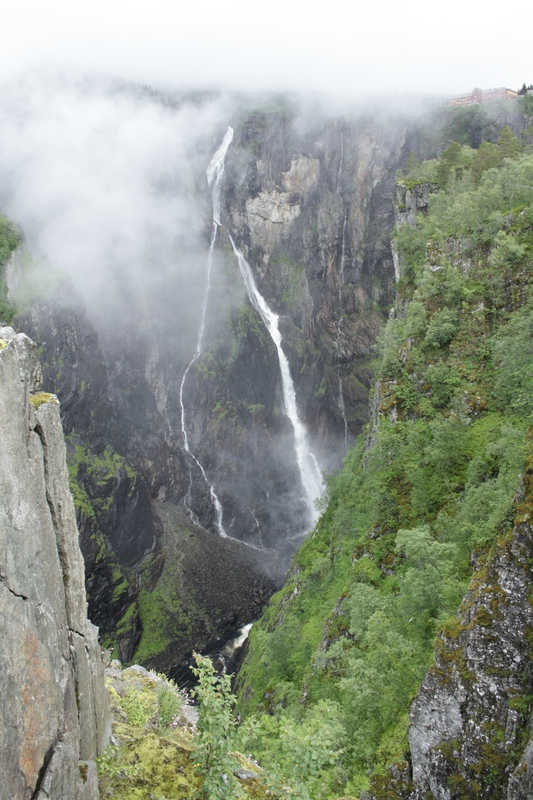 Did I mention snow?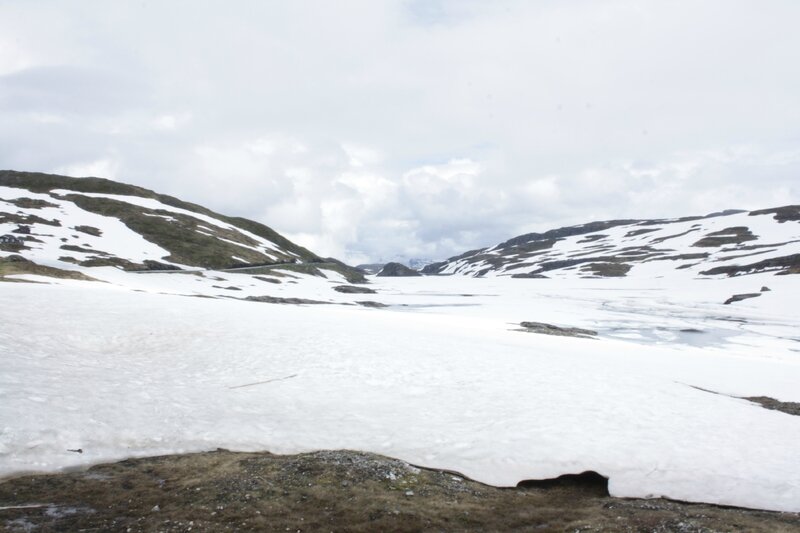 The view from our hotel room in Balestrand, across the Sognefjord.
We also went for a row in Balestrand.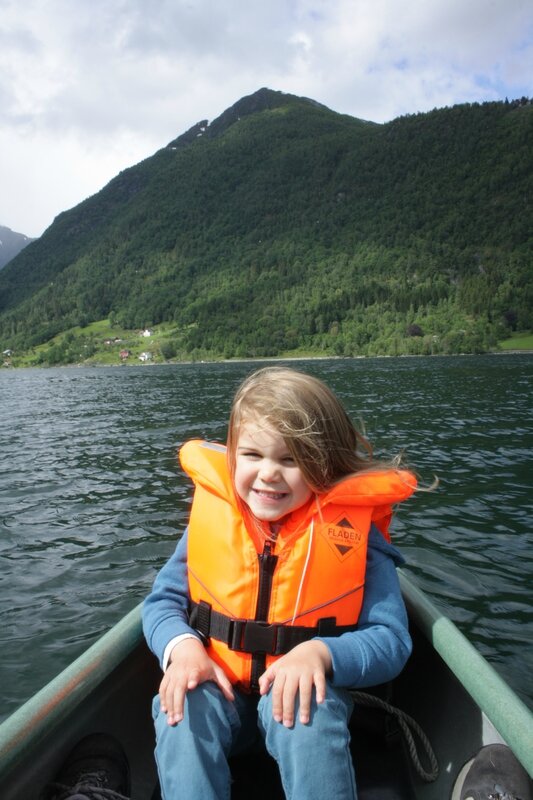 Emma at the door of Hopperstad stave church (c. 1100).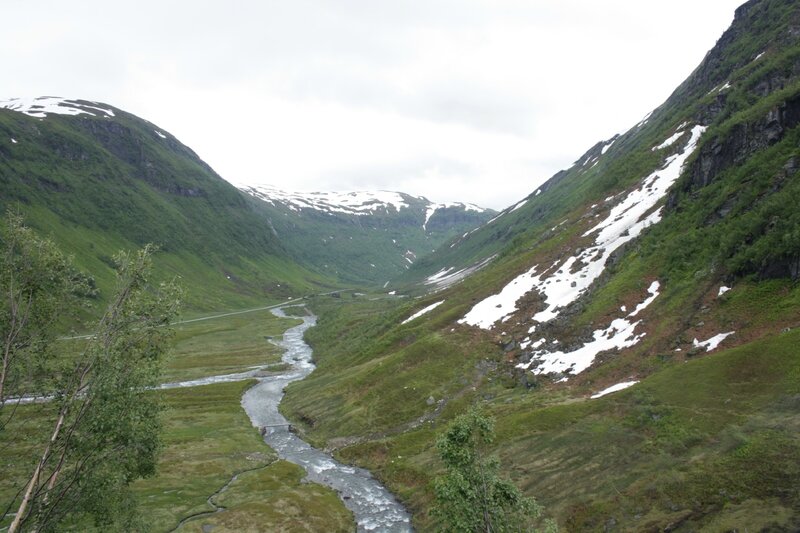 Another great waterfall, towering above Emma.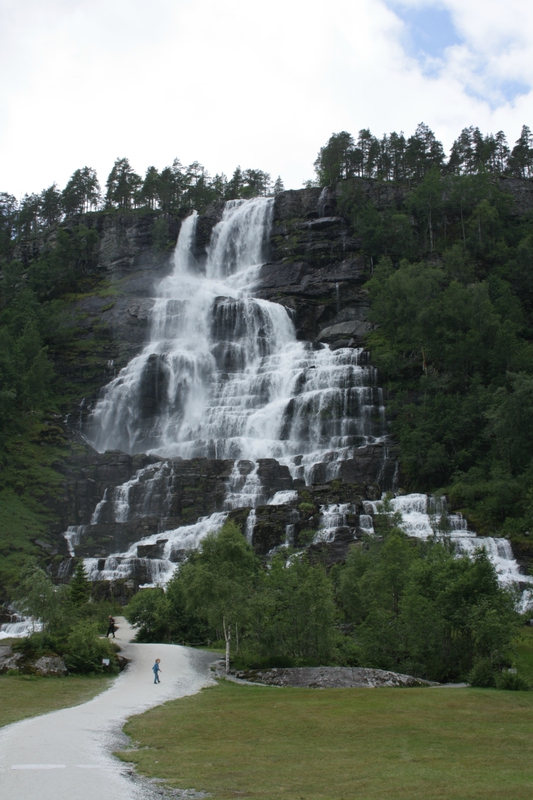 30 juillet 2015
We spent two weeks in Norway in July, both as a work trip or Shane and a final family holiday before leaving the UK. We also escaped the very dissapointing UK summer (UK readers may be surprised by the blue skies in most of the photos)! With so many good photo's we've broken the trip into three posts to make it manageable.
On our first day we were kindly taken around the Viking sites of the Vestfold region (south of Oslo) by archaeologist Terje Gansum. Most impressive was the Borre site, including the large burial mounds behind Emma,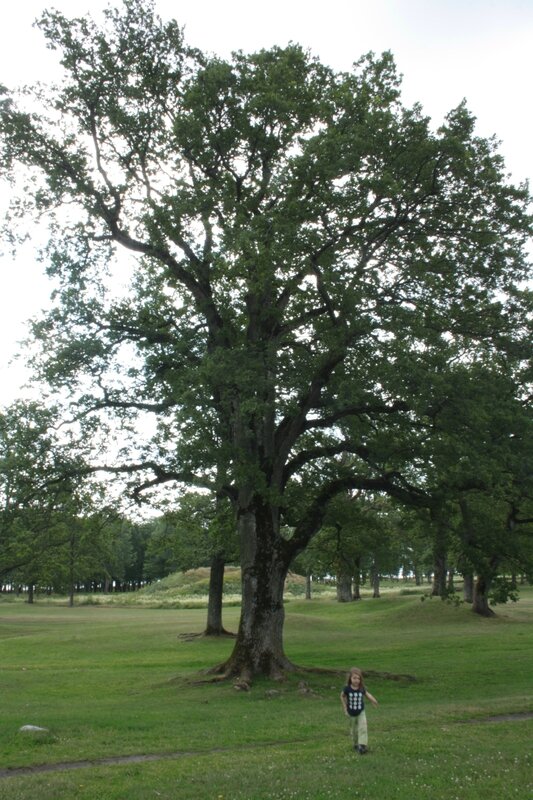 and the reconstruction of a Viking hall.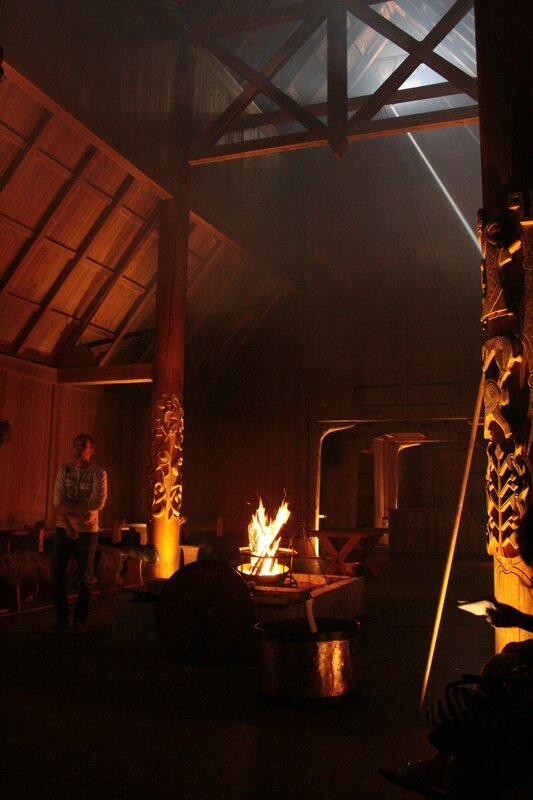 Emma showing off the bag especially made for the trip by Aurore to make sure that Nournous (Emma's teddy) didn't get lost.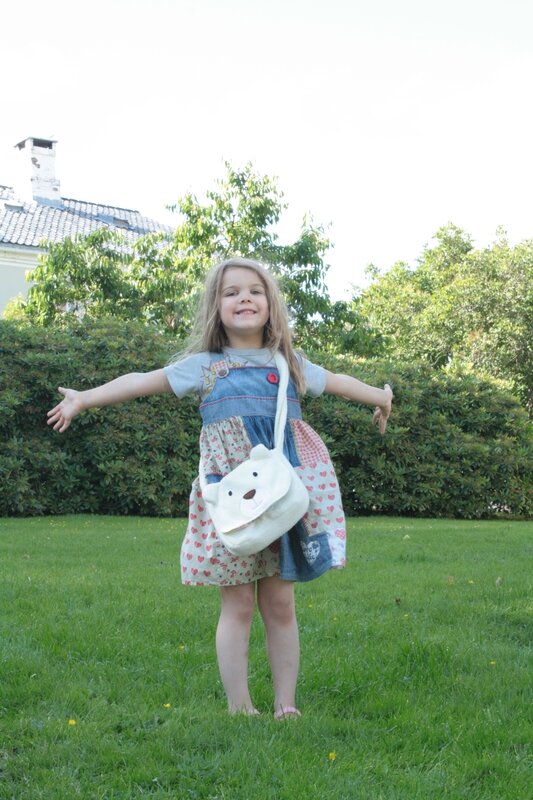 On our drive out of the region we stopped at the Heddal stave church, the largest in Norway.
04 juillet 2015
We spent five nights in Orkney (well, Shane was in Shetland for one) as Shane was invited to give two public lectures for the Centre of Nordic Studies, where our friend and former teacher from Uppsala, Alexandra Sanmark, works. Emma had a great time playing with her daughter and we of course also saw some of the sights. Below is the Neolithic chambered tomb Maeshowe, which is also full of Viking runic graffitti.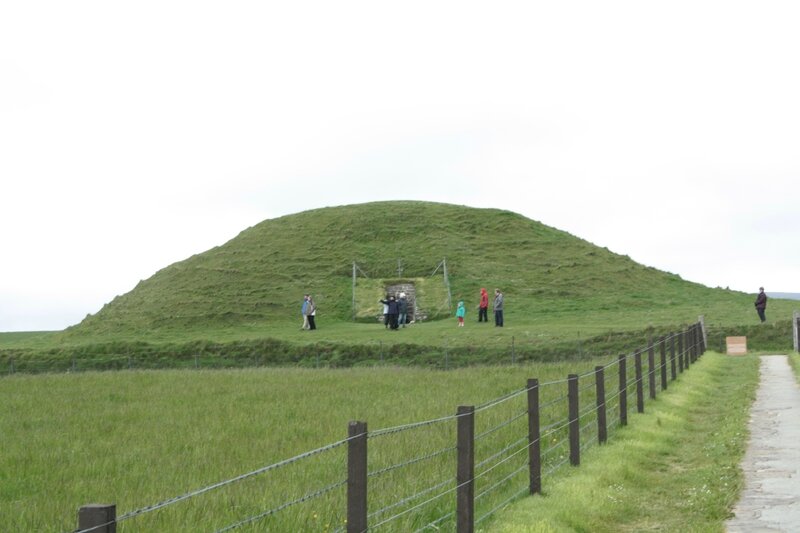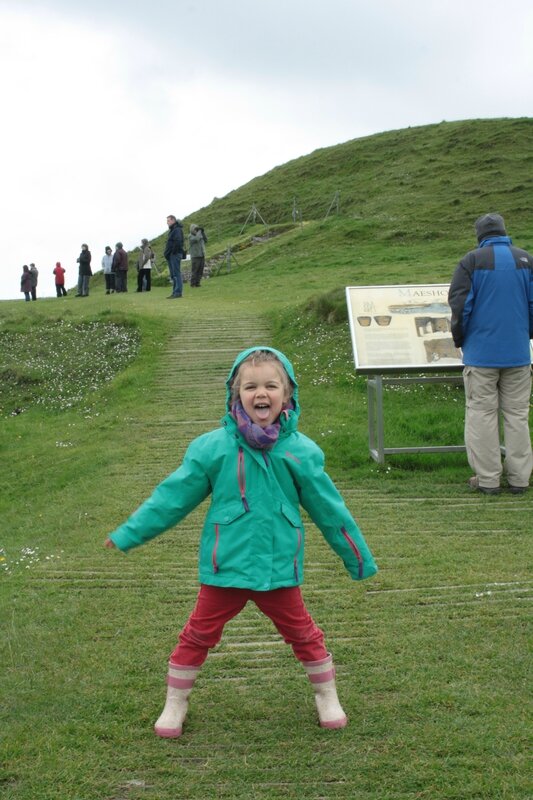 We also went to the 5000 year old village of Skara Brae.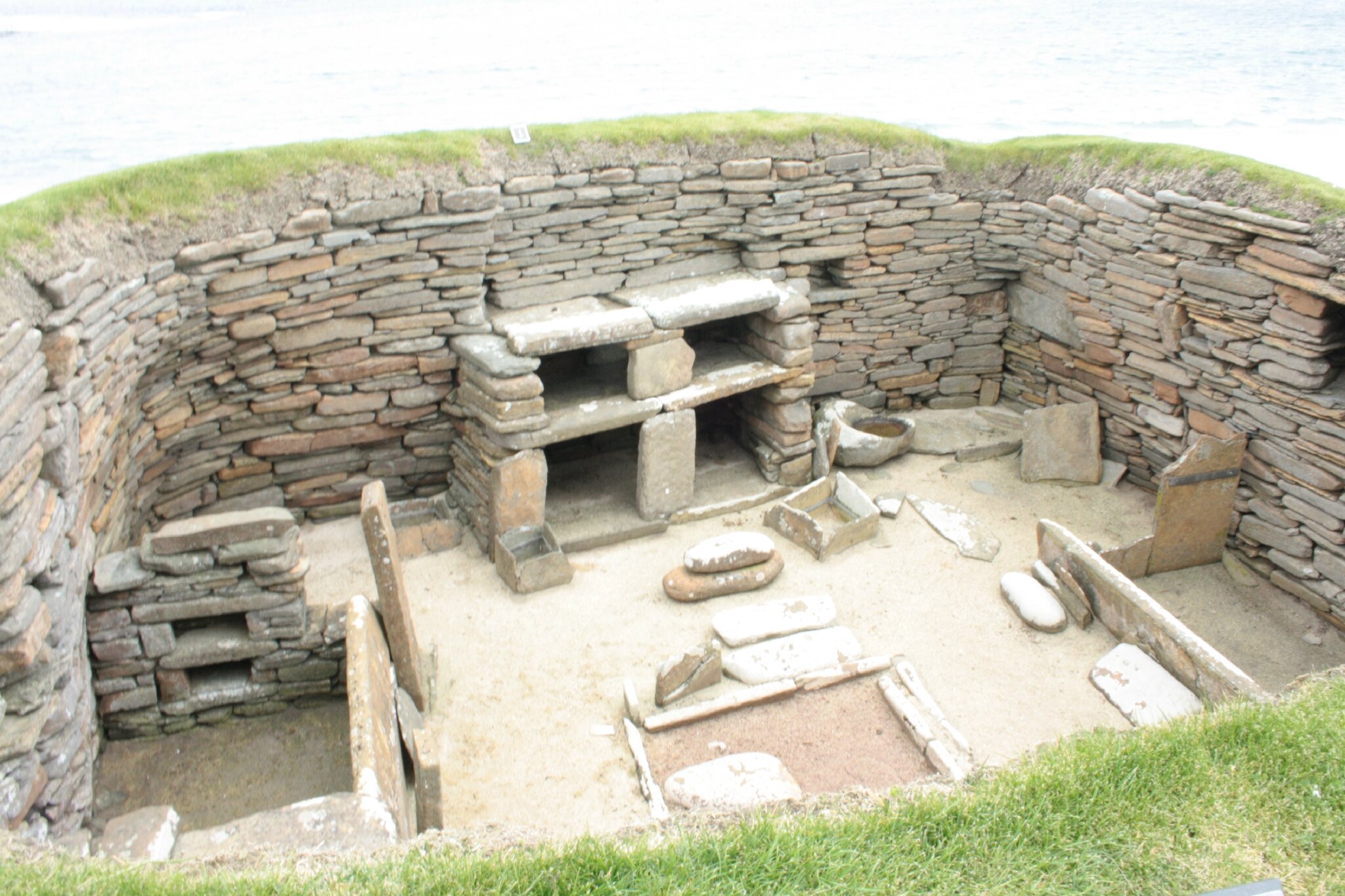 And the stone circle the Ring of Brodgar.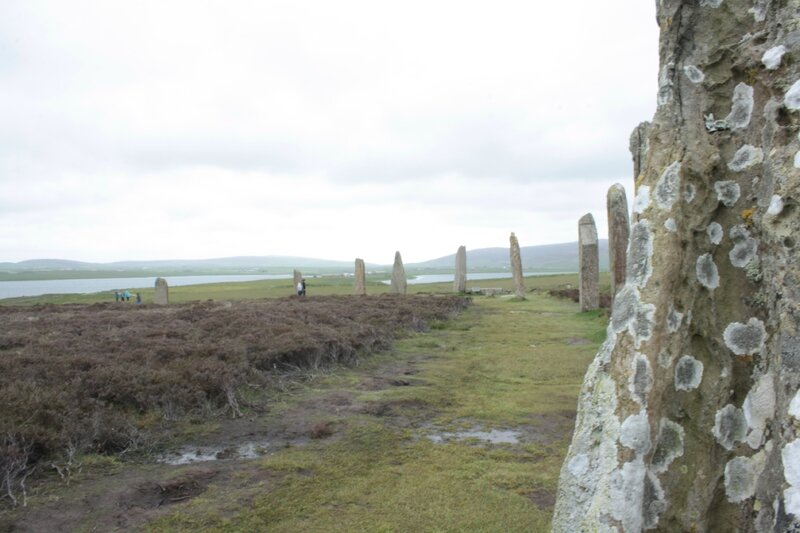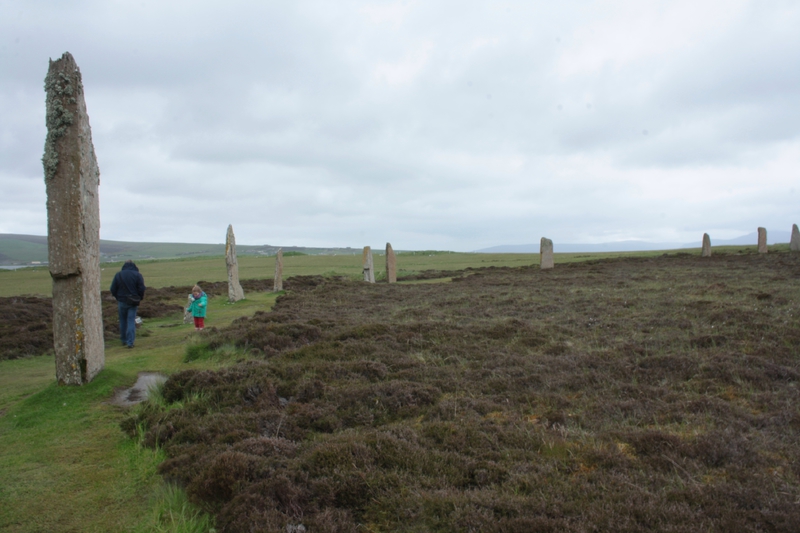 This was perhaps Emma's favourite site!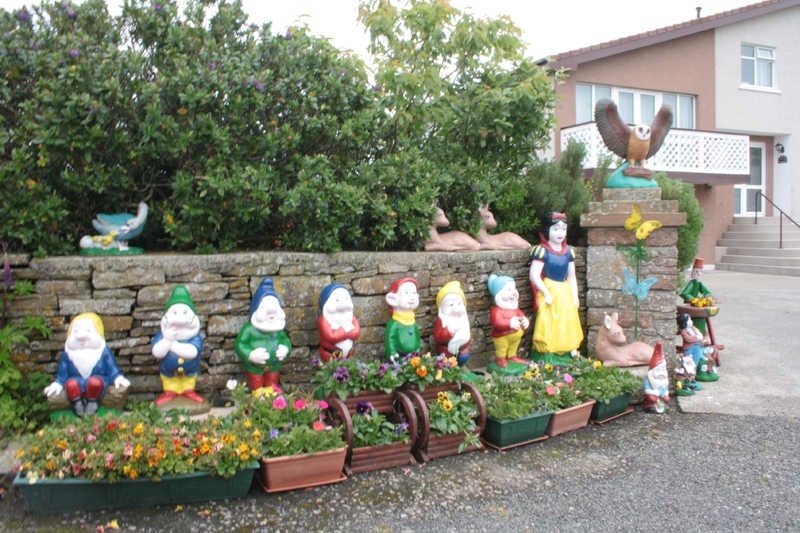 Kirkwall Cathedral,
and the Earl's Palace.
Finally, a cute courtyard in Kirkwall.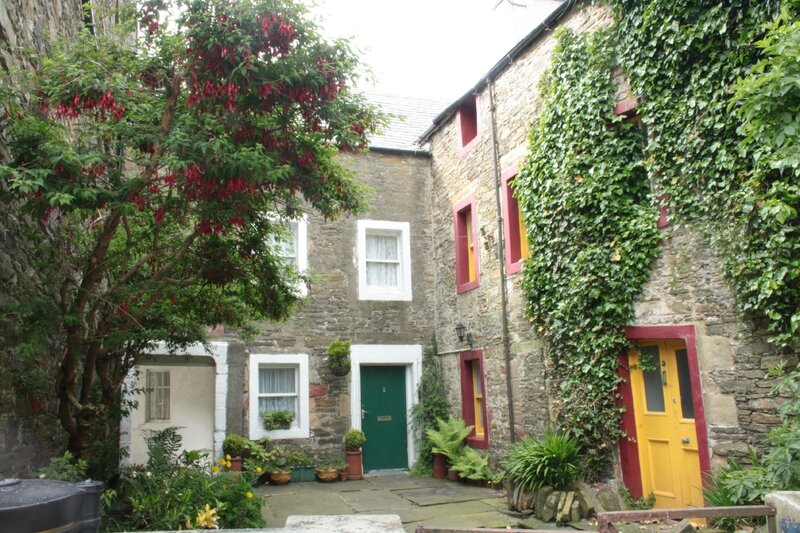 09 juin 2015
With our departure from the UK fast approaching we have started seeing all of the things we haven't got around to yet, including Dumbarton (near Glasgow) and Lindisfarne/Holy Island off the north-east coast of England. I would like to ramble on about their significance in early medieval British history, but I realise that photos of Emma are what you really want to see! First up is Emma at the castle on Dumbarton rock.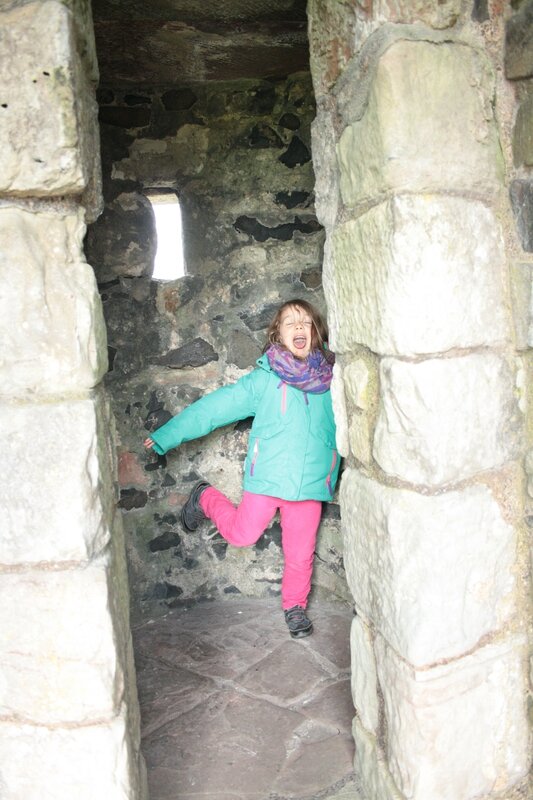 Next is Lindisfarne (home of St Cuthbert), which has an impressive looking castle,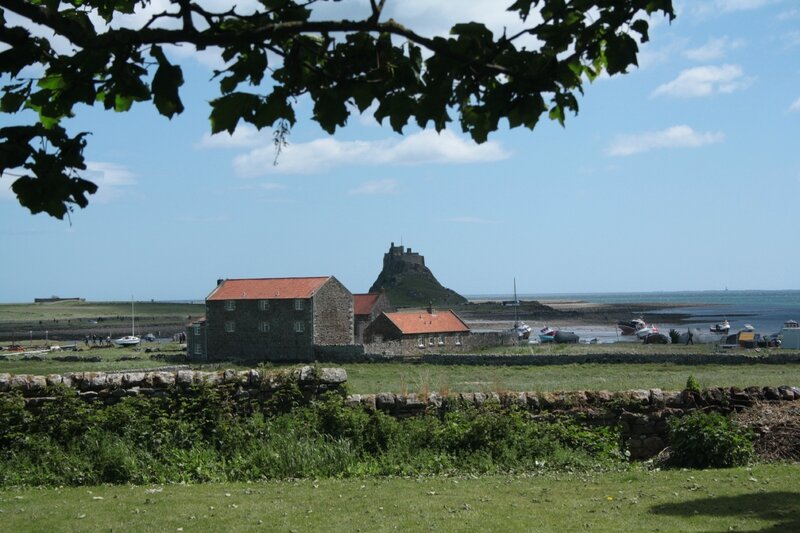 and an even better monastic church.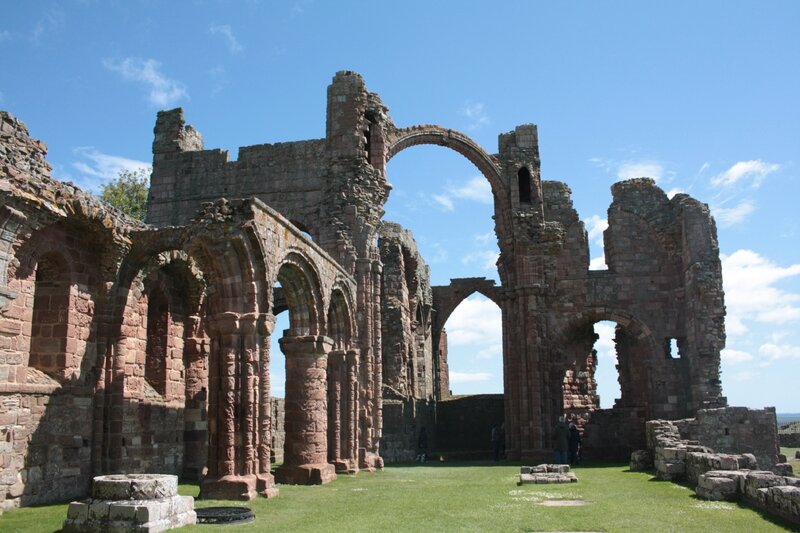 All the walking meant that Emma needed a rest...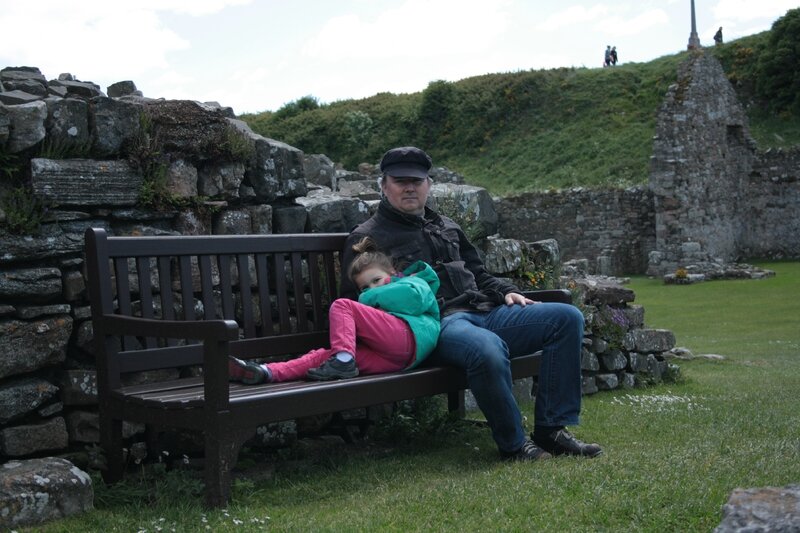 but she was soon up and about again!
The girls both wore pink pants on the day.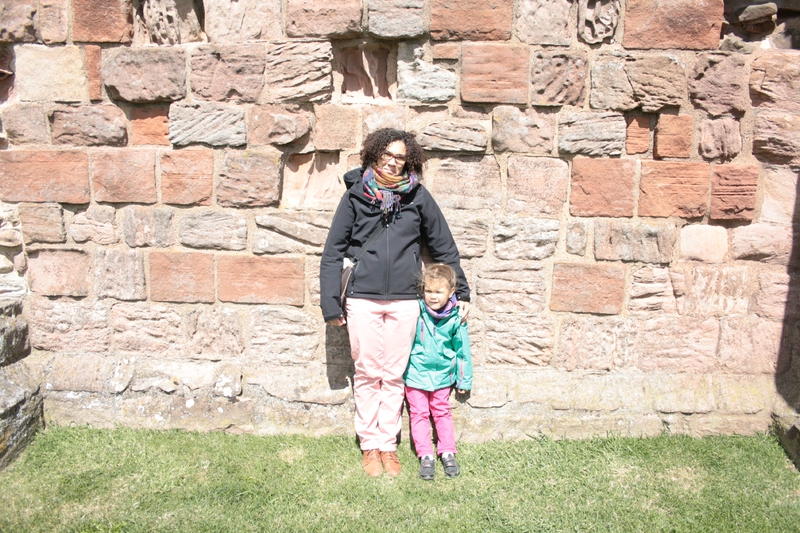 I can't help it, so here is the famous warrior head-stone, possibly showing a Viking attack on the monastery.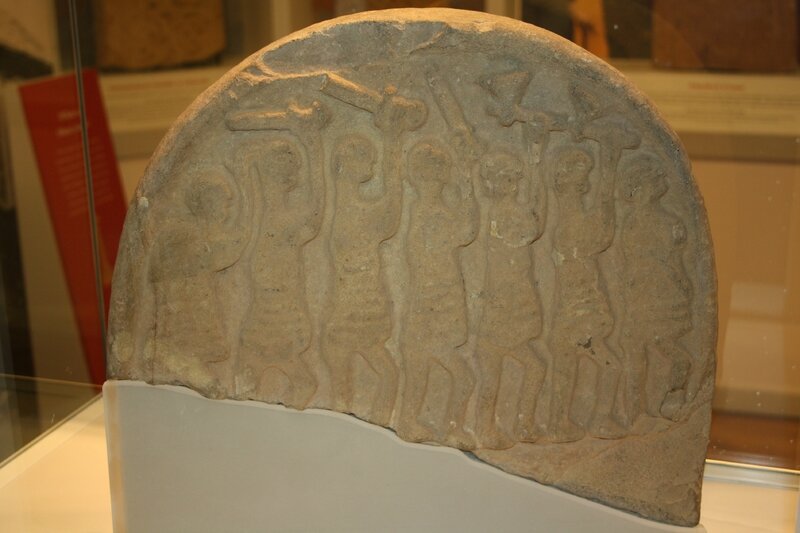 Emma finished off the day with chocolate ice-cream.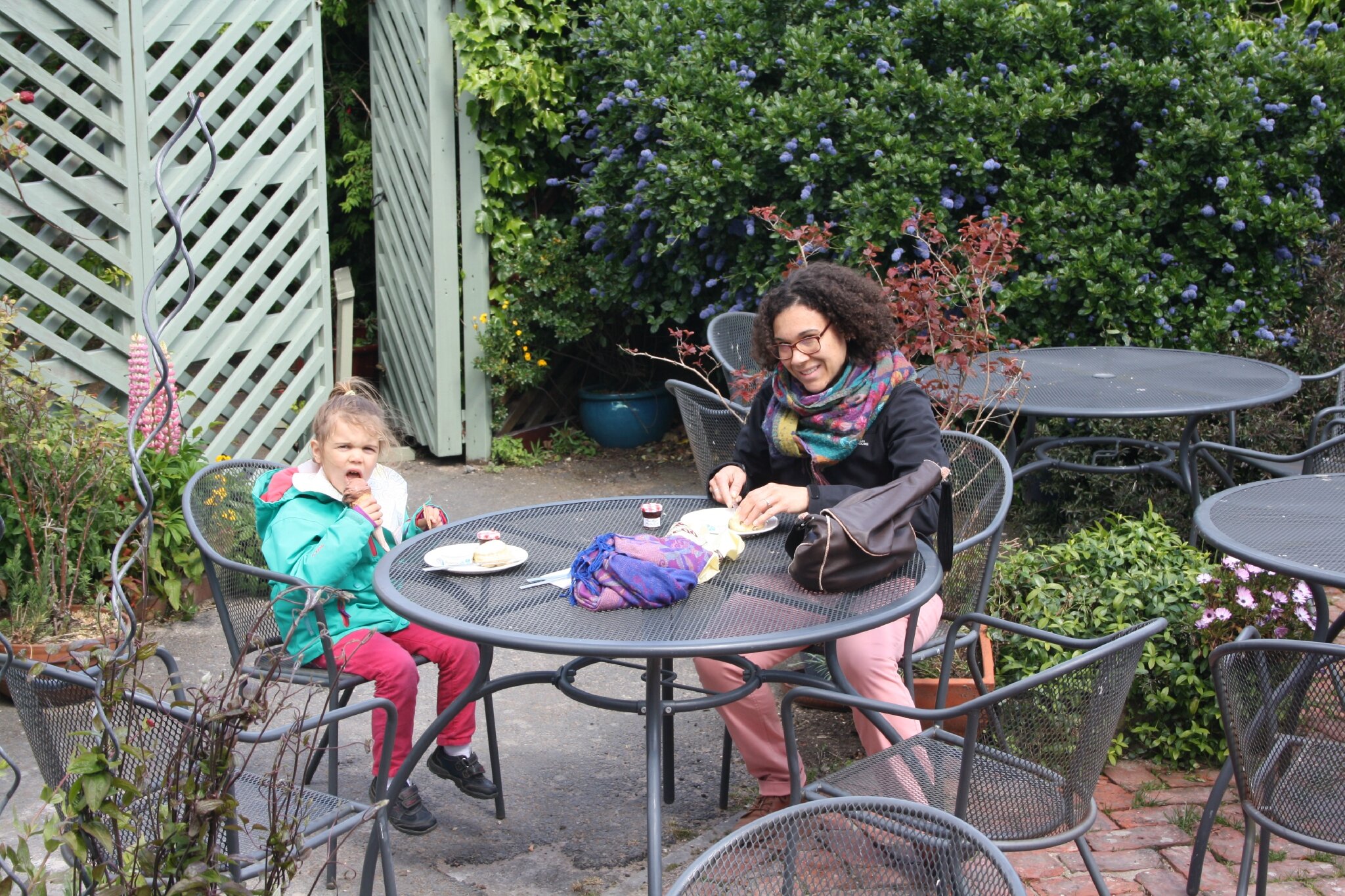 She also went to the local Gala day and had her face painted as a giraffe.
23 avril 2015
We were invited to the Isle of Eigg in the Inner Hebrides for a 'work' trip (one lecture and setting up an exhibition) with two colleagues and their families and we all stayed in a self-catering house, which allowed plenty of time to see the island. While I gave a lecture Emma and Aurore went to the beach - I don't really understand it but Emma loves the beach!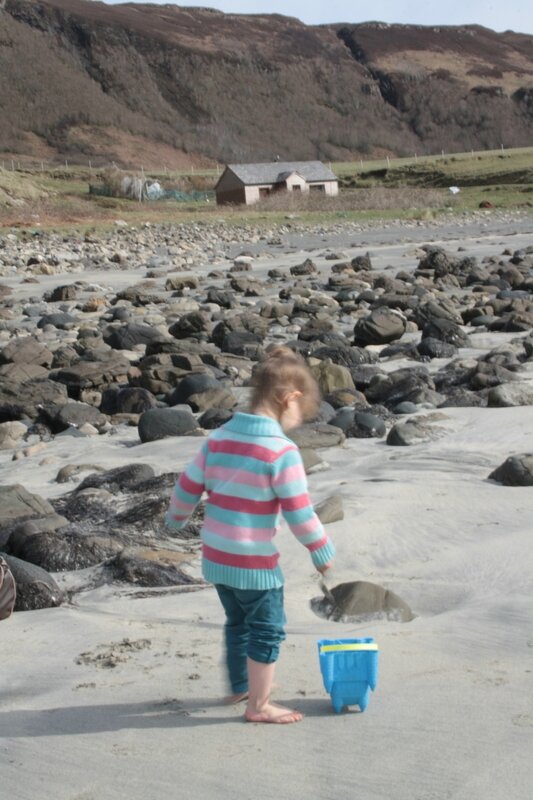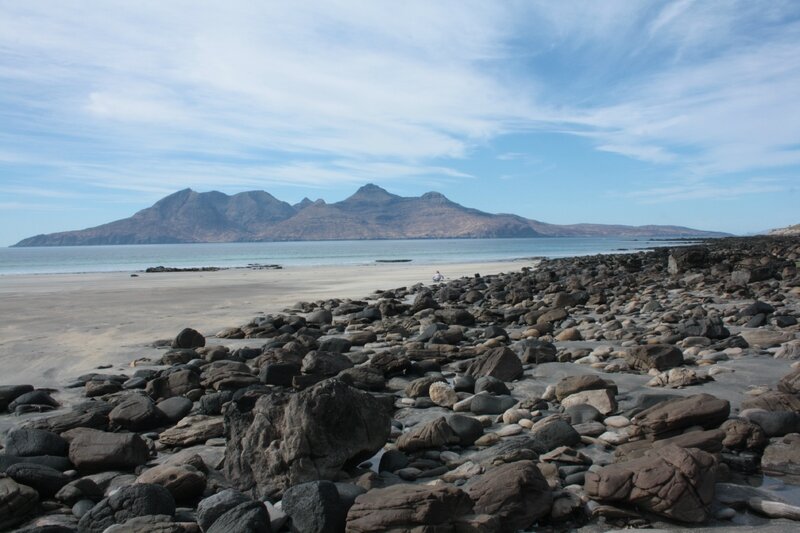 Below is the view from the house we stayed in.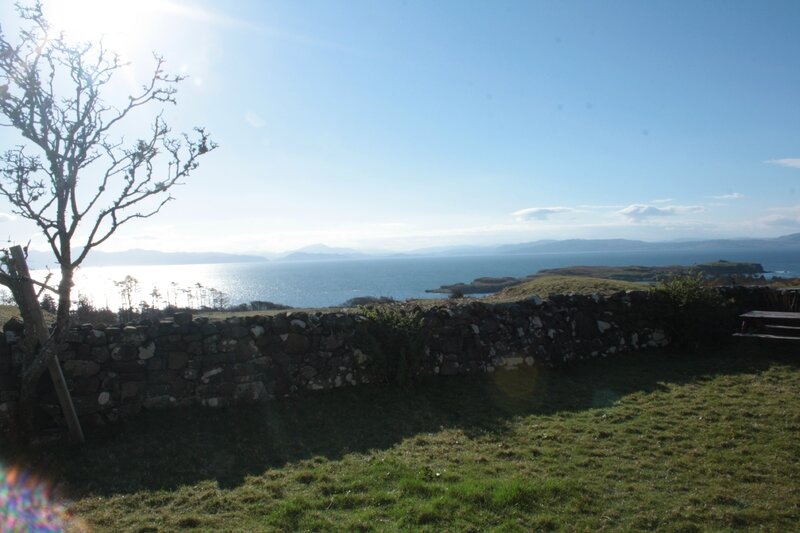 Emma and I at two Viking burial mounds.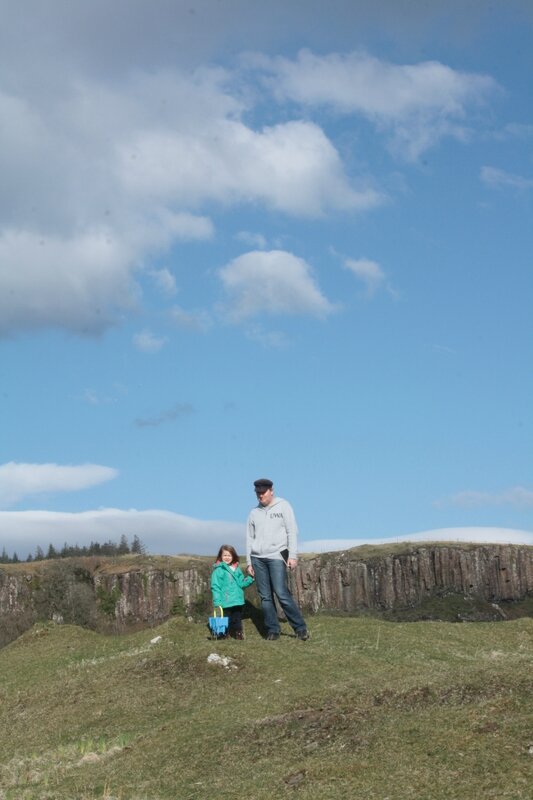 03 avril 2015
We spent a few nights at Chippenham to visit some of the local sites, starting with the world's largest stone circle, at Avebury.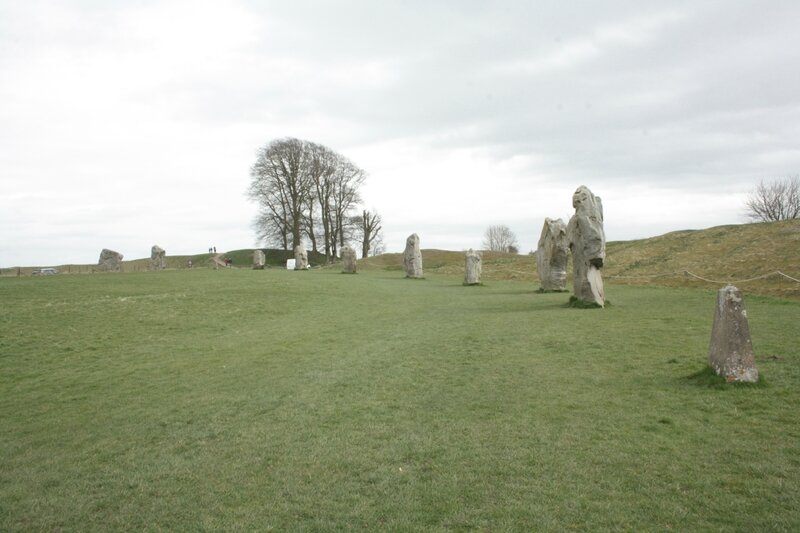 And the man-made Silbury Hill, which is almost 40m high.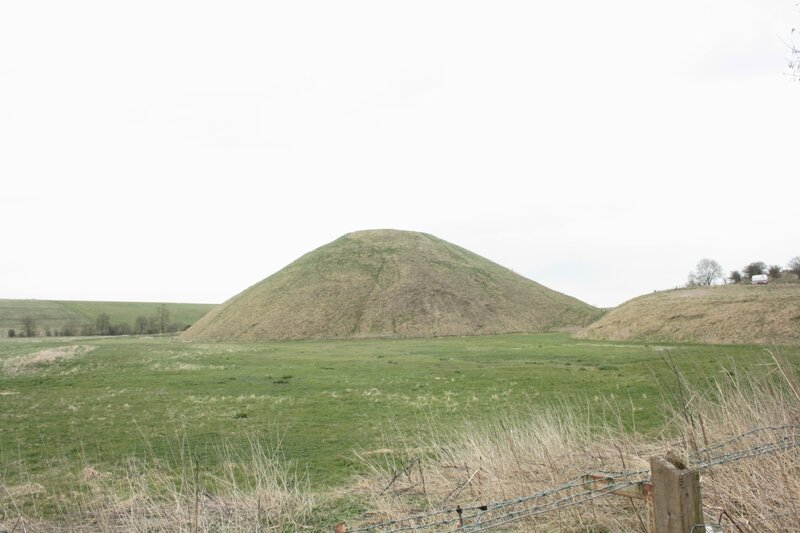 We also went to Bath where Emma tested the water in the Roman baths.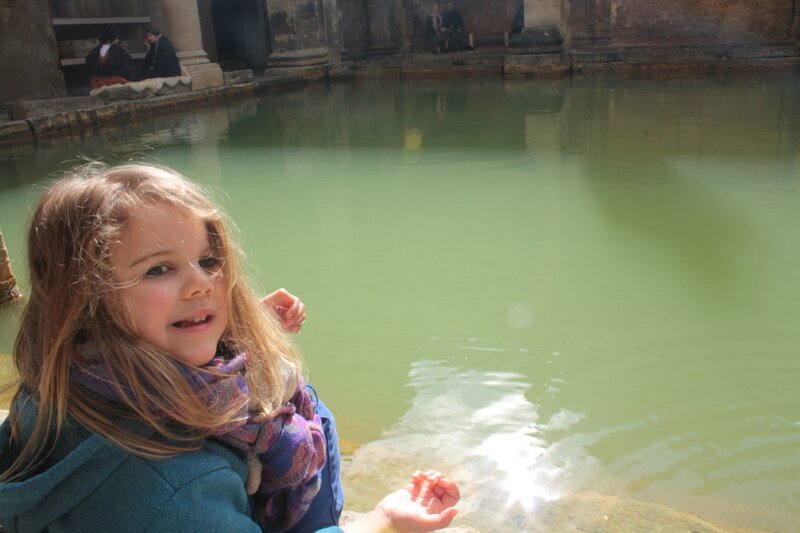 Aurore went to the costume museum alone.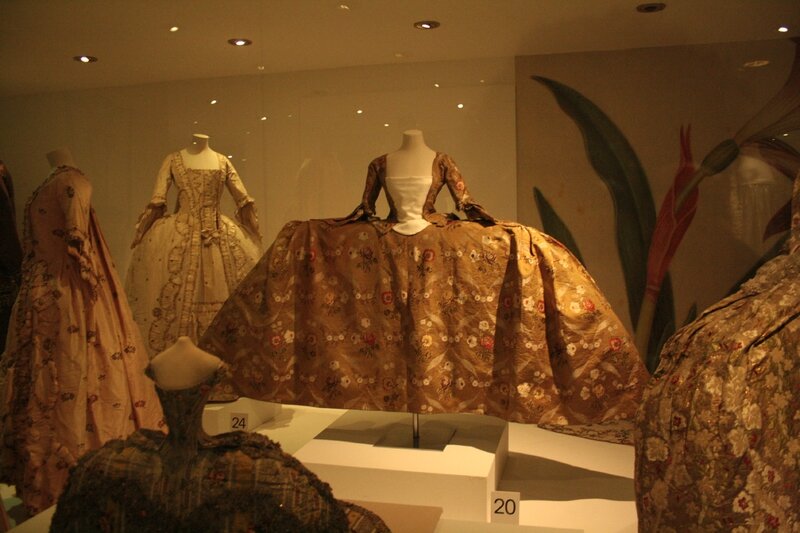 and afterwards we met her and went to the ballroom where Emma enjoyed dancing.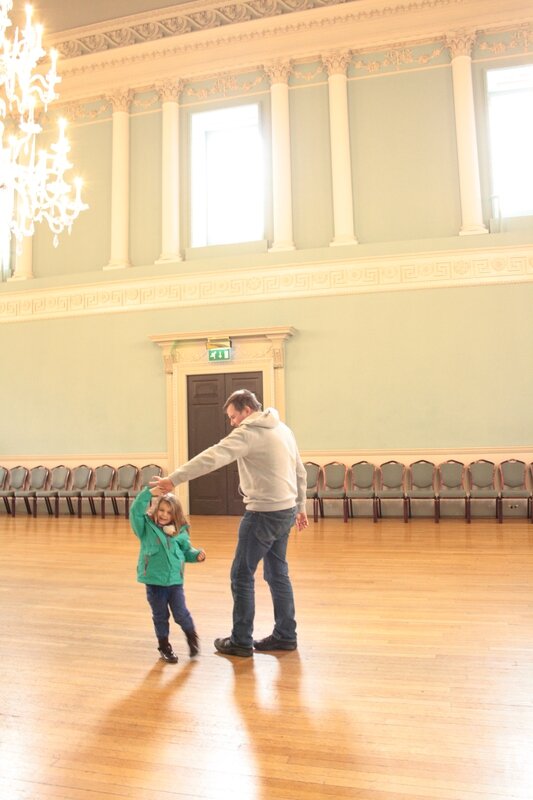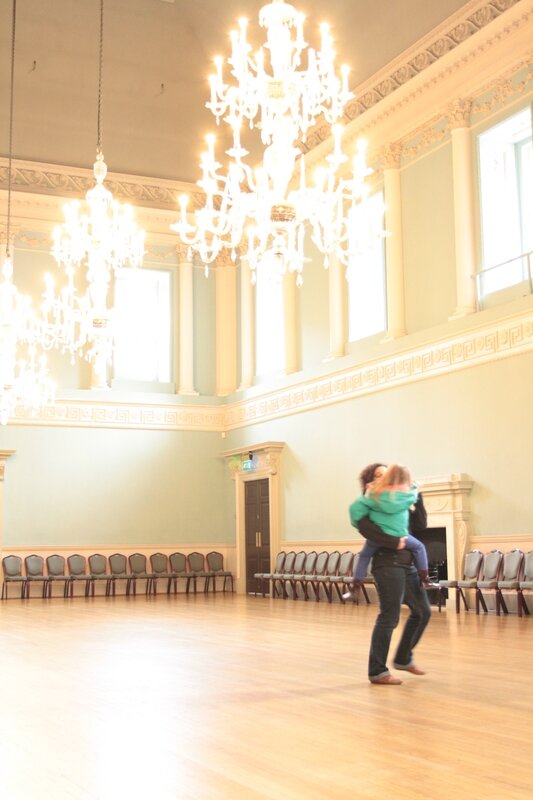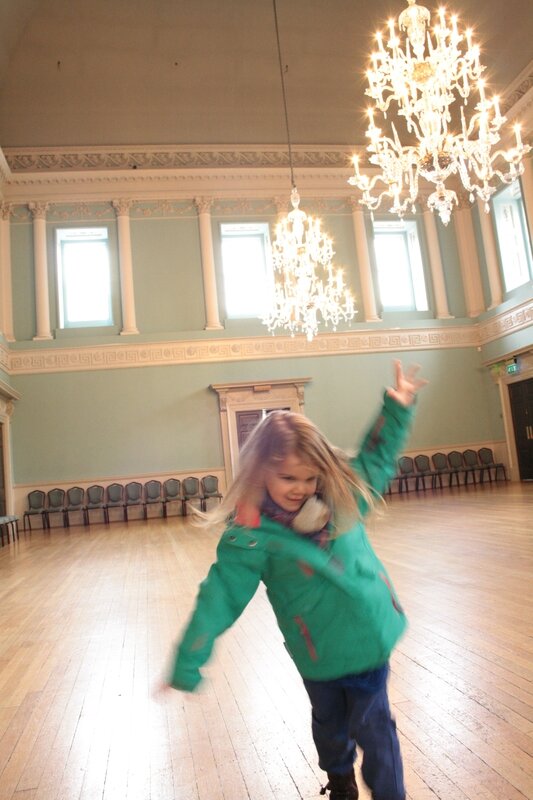 We then wandered around the city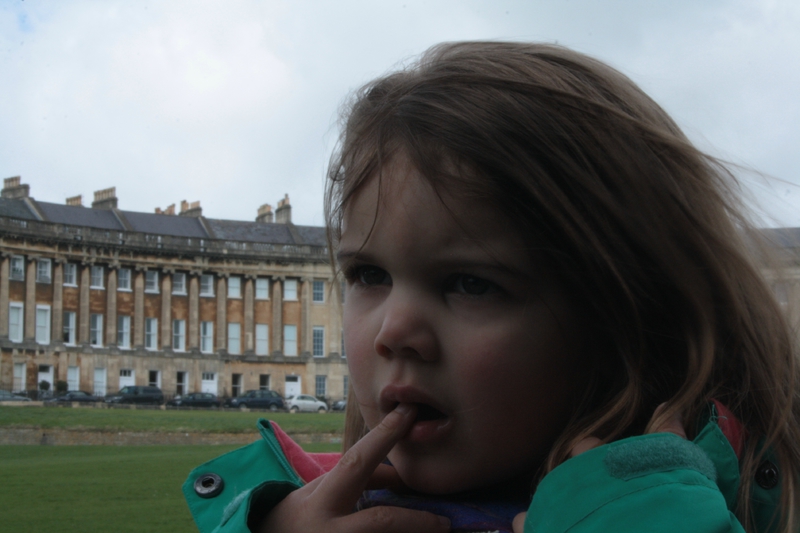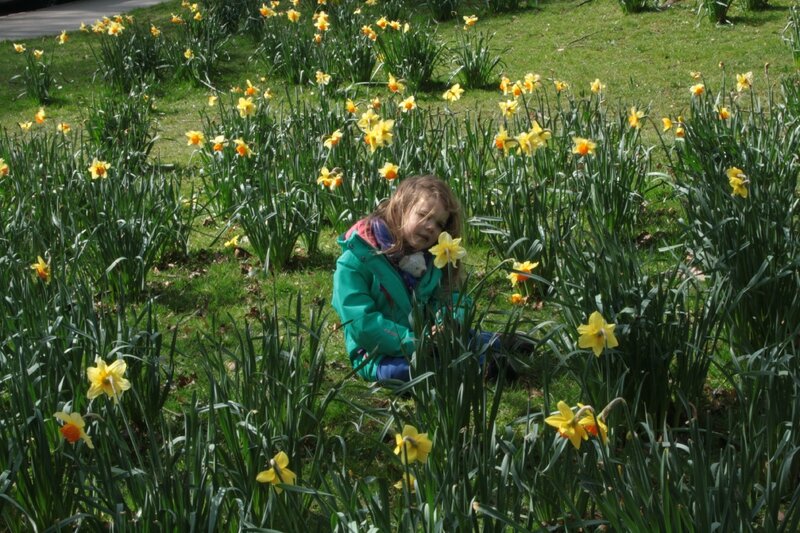 and finished with afternoon tea with Mr Darcy at the Jane Austen museum.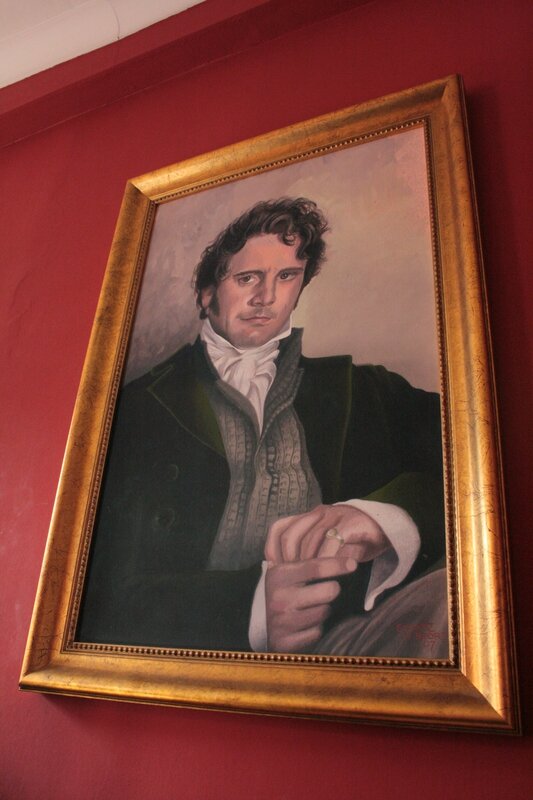 12 mars 2015
Thank you to everyone who sent Emma cards and presents. Below are photos from the actual day, starting with some pre-breakfast presents.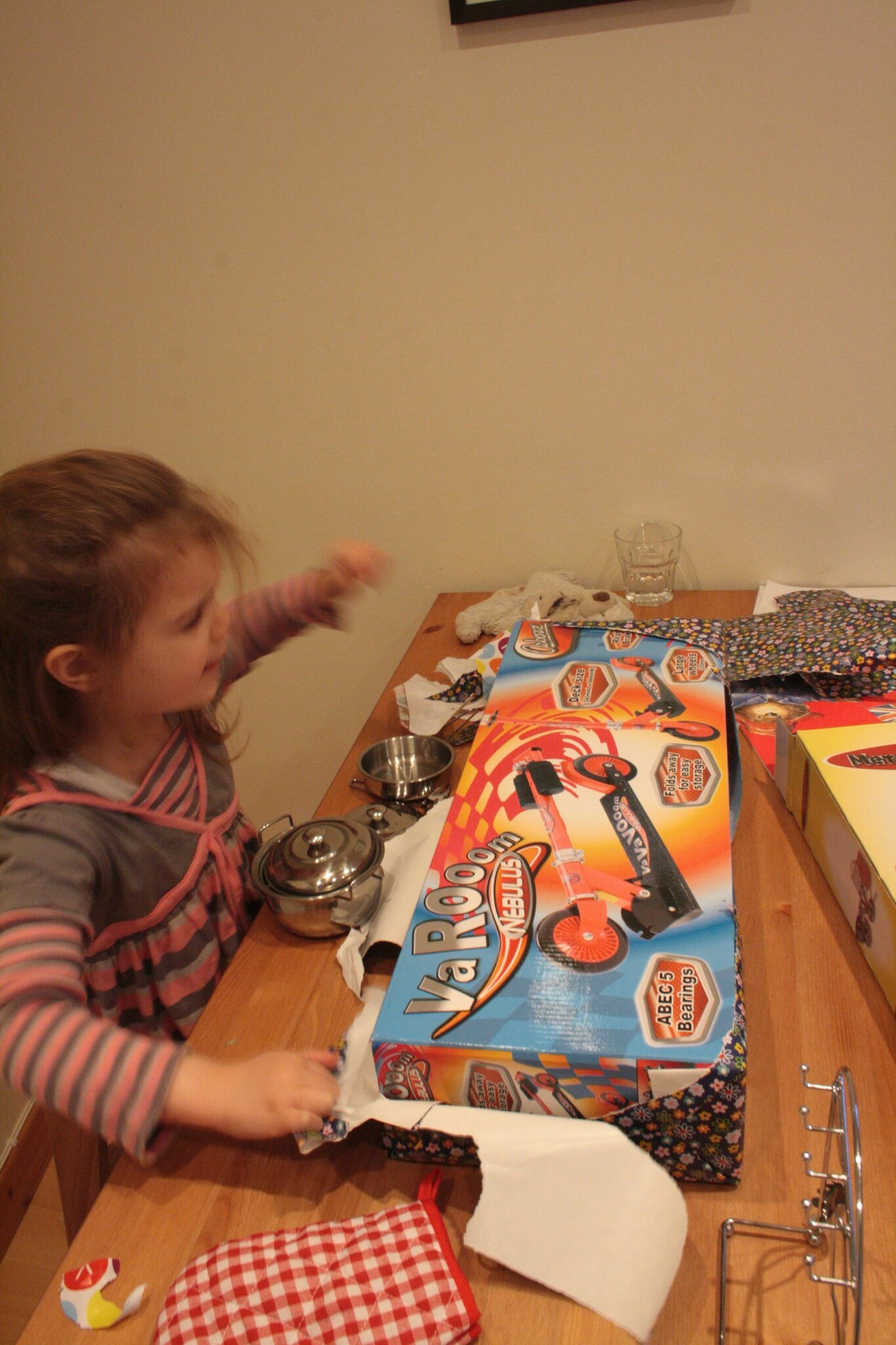 Emma spent the morning at Playgroup where there was a birthday party and she didn't want lunch when she got home... We then took her for a pony ride - following some reluctance to mount she really enjoyed it.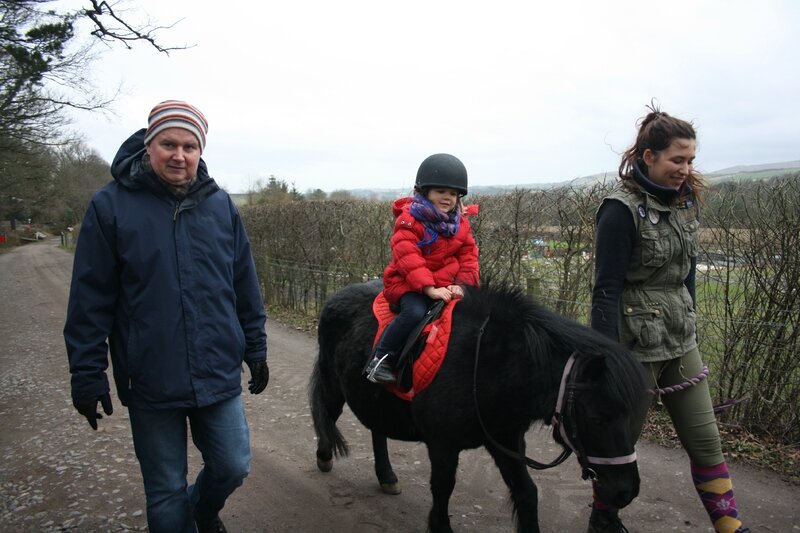 Originally planned for lunch, Emma finally had her cake at dinner and blowing out four candles was quite a challenge.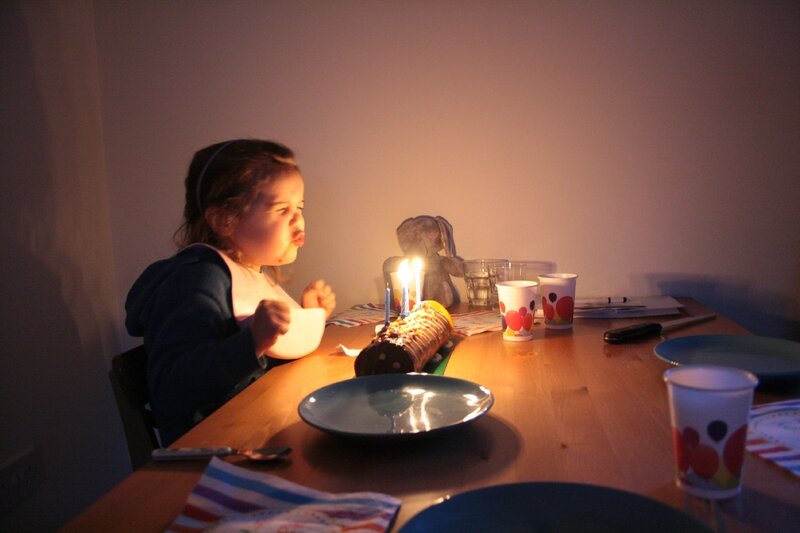 A couple of days later we took Emma for her first proper ride on her new scooter, which is already proving much more popular than her bike. Aurore also enjoyed a ride!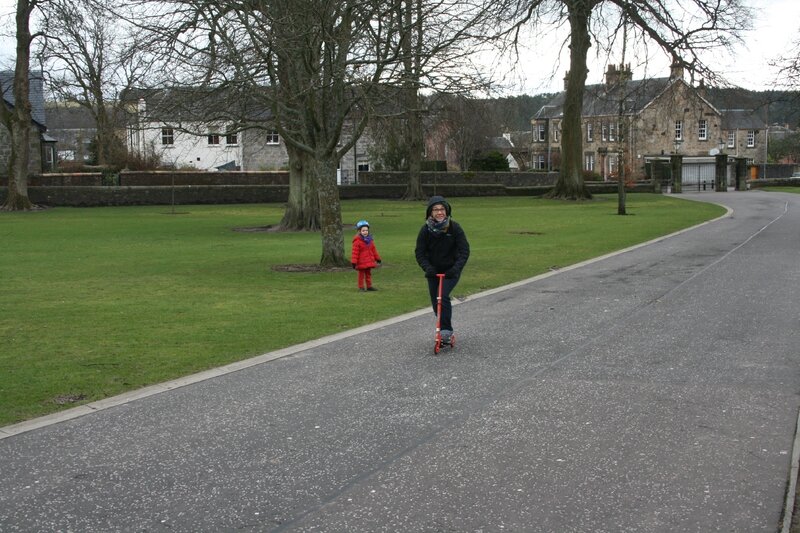 02 mars 2015
Hello all, Aurore reached the grand age of 30 last month and we celebrated with a week in Chesham - a town on the edge of London and the last stop on one of the tube lines. Sandy (Aurore's sister) joined us from France. On the big day we fulfilled one of Aurore's dreams and visited The Making of Harry Potter (Emma also loved it), where lots of props and costumes from the films can be seen, including the Great Hall (and Sandy)...
Griffindor common room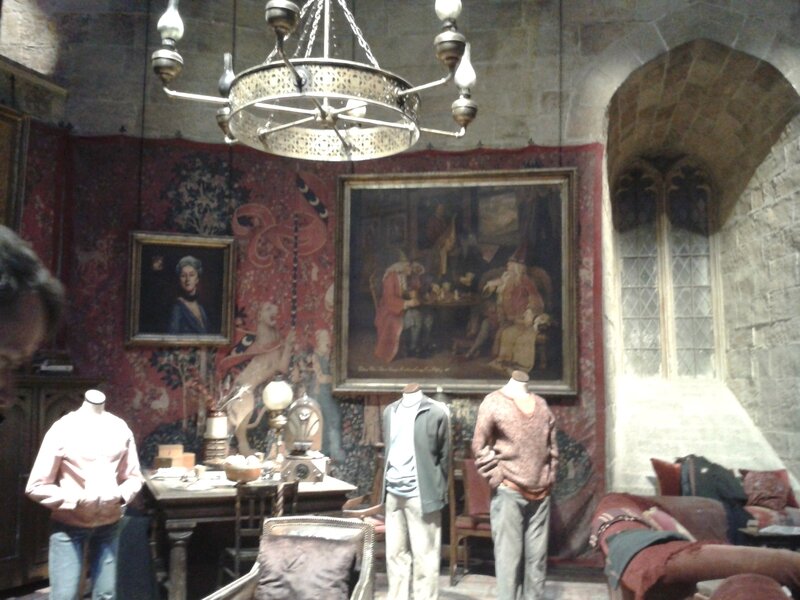 Snape's Potions classroom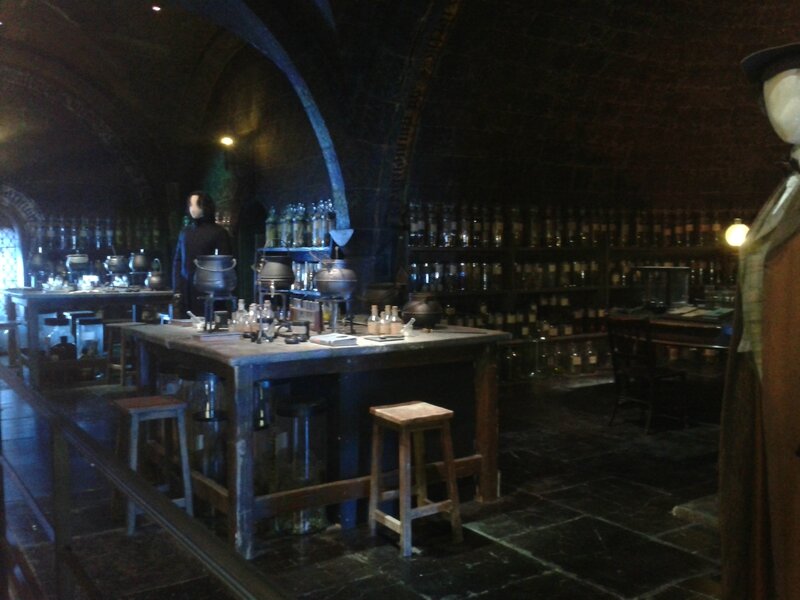 and Diagon Alley.
Aurore's birthday party was a couple of days later where she was forced to wear a 'Today I'm 30' badge. Joanna, Ivan, Rosie, Lucy, and Robin joined us.
We also had a special 'Emma' day in London where we visited Peter Pan and squirrels in Kensington Gardens,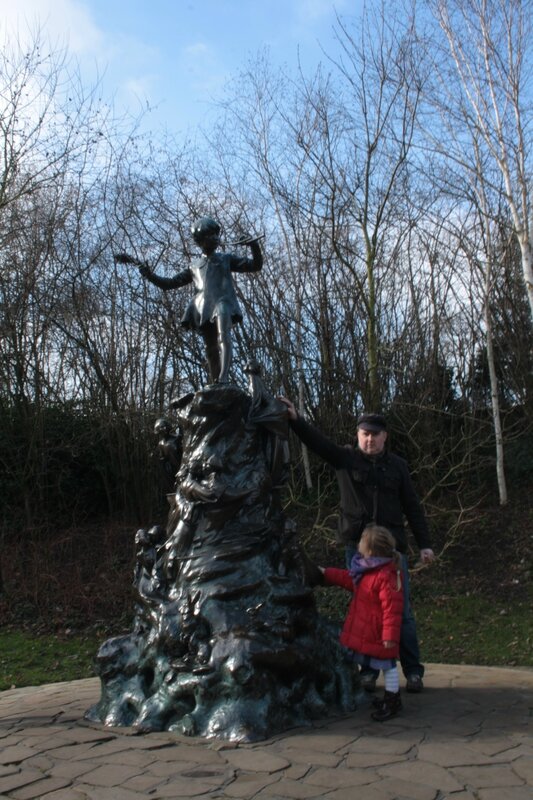 and the dinosaurs at the Natural History Museum,
where T-Rex moves and roars.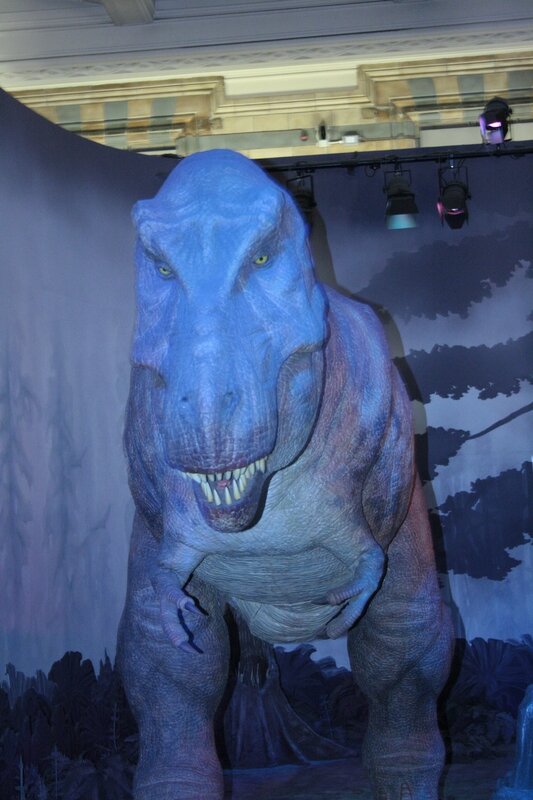 We also visited Paddington Bear at Paddington Station.